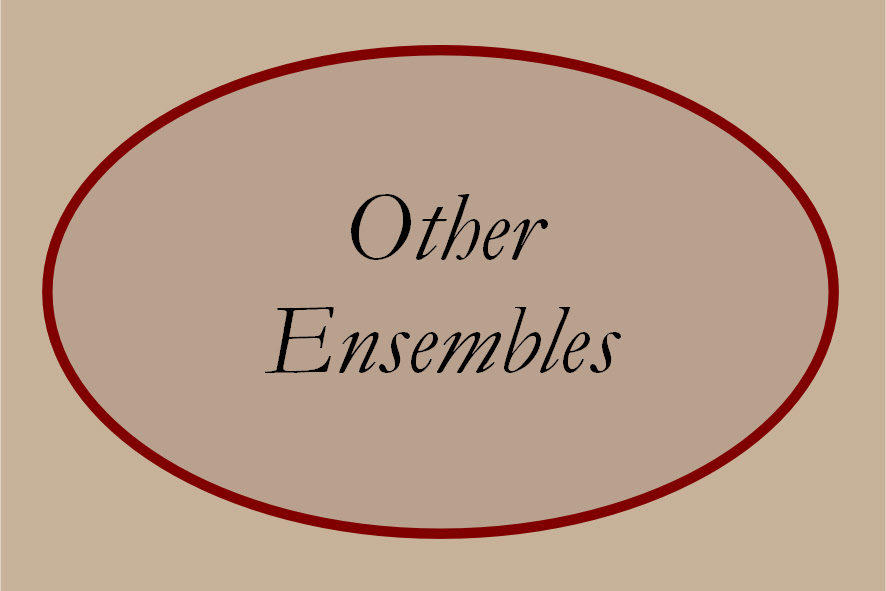 Icknield Piano Trio and Icknield Ensemble
Anna and her violin partner in the Newband Le Hair duo, Arwen Newband, have joined with cellist Sarah Boxall to form the Icknield Piano Trio. Their inaugural performance at the 2015 Trunch festival of Schubert's B flat trio and Beethoven's Archduke trio met with great acclaim and they were invited to play at the London Piano Trio Festival in Notting Hill during October 2015, in a programme which included the Fantasy Trio of Frank Bridge. Forthcoming concerts in 2016 include performances in Hythe and Folkestone and in the City of London at the St Lawrence Jewry Summer Festival.
Under the banner 'Icknield Ensemble', the trio join forces with other musicians to perform works that have included piano quintets by Dvorak, Vaughan Williams and Schubert, and the rarely performed Fantasy Trio for violin, viola and piano Op 36 by Thomas Dunhill. Forthcoming performances of the Ensemble include a return visit to the Trunch Festival in April 2016.
An audience member at a recent concert emailed us:

I attended your concert in Hythe yesterday afternoon and thought it was wonderful. Thank you to all three of you in the Trio.
The Arensky Trio was a real treat. I'd hardly ever heard of Arensky and certainly never heard the Trio before. There was a moment in the first movement when I thought the cello part sounded pretty much like Dvorak. The scherzo movement was quite bizarre in some ways – pretty sparky and full of unexpected changes of mood and tempo, as perhaps one should expect in a scherzo - "joke" in Italian. As for the Brahms, the opening theme is one of the greatest in music. I've got a CD of this trio, but it's not a very good one; being there just a few feet away from you all allowed me to hear the parts of each instrument clearly, and for the first time realised how similar some of the chords in the piano part in this trio are to some of those in late Beethoven piano sonatas and the Diabelli Variations, and for the first time became aware of just what an absolutely great composer Brahms was.
Many thanks for a great afternoon.